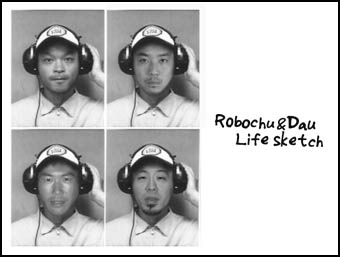 Robochu and Dau " life sketch " octorber,20 out
My friend Robochu and Dau is going to release CD album next month.
Please check this site.
http://www.de-fragment.com/robodau/robodau.html
(Japanese only)
And new depth07 is the story of a man in dau.
His name is katokichi.
He moved to hokkaido 5month ago.
http://www.plainjapan.com/california/depth07.htm
Robochu
http://www.plainjapan.com/california/depth03.htm
Please check it too
++++DSK++++