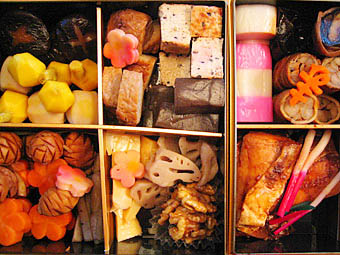 looks so nice
Usually,the dish at the New Year was made at each home.
Recently it is possible to order from the Web site!!
It is future! !
This is the very expensive new year dish that was made in the factory.
I tried and I promise to speak only the truth in 2006!
unpalatable......