The day of Iseya closure.
People que up very long and some do start to drink outside.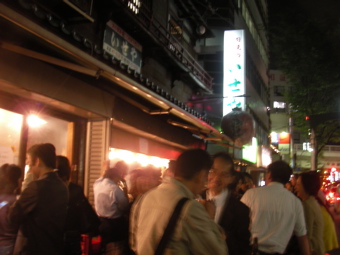 They all laugh, enjoy, stay happy. No sight of sorrow. This is how people love Iseya a lot and Iseya is such a comfortable place even at its very last moment of 70 years history.
++ank+