August 29, 2006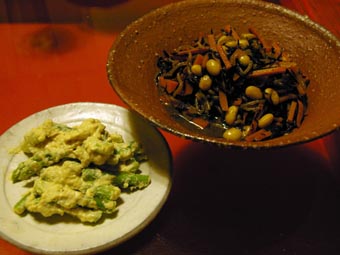 hijiki+tofu+soybean etc..
THE 3POINT SUPPER
Finally, it will strat next week maybe.
It's not perfect japanese food but real food what japanease used to eat.
We add one souvenir item.(for the MAN)
http://www.plainjapan.com/souvenir/
This time is "HONDA CIVIC" . I like it.
First time I saw it at 6years old.
I was very shocked and excited.
Because All(style, motor, especially rear wiper!!) were innovative car.
We want to be like a civic.
Check it please.
++++DSK++++