July 25, 2006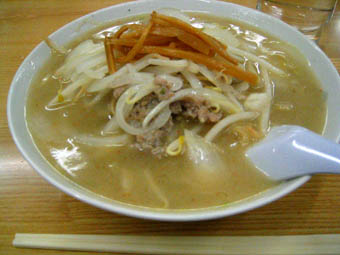 at SANPEI, Sapporo
I recommend you should try hot noodle in melt summer.
SANPEI is the place where miso soup noodle was born.
It's real oldschool shop
After miso soup noodle was born.
Various shops are opened. various style miso soup noodle is created.
The law that I discovered is
good shop>>many peple come>>storekeeper's negligence>>bad shop.
But SANPEI always keeps their taste.
Therefore, my best of best is SANPEI.....anytime....
++++DSK++++